filed under Action / Adventure, Animation Series, Box Sets, Comedy, Television Serials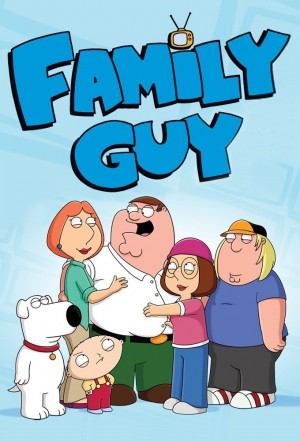 Fasten your sofa belts for another fiendishly futile attempt at world domination for Stewie - and a diaper full of fun for Family Guy fans around the globe!
Boasting laughs as big as Peter's waistline, these 14 hilarious episodes from Season Four find television's most outrageous animated family in all sorts of comically compromising situations, including Chris doing chores for a dirty old man, Meg working as Mayor West's intern, Lois reuniting with her homicidal brother, Brian attending college, Stewie attacked by a poltergeist and Peter starting his own religion. Holy crap!
Season 4 Part Two
PTV
Brian Goes Back to College
The Courtship of Stewie's Father
The Fat Guy Strangler
The Father, The Son and the Holy Fonz
Brian Sings and Swings
Patriot Games
I Take Thee Quagmire
Sibling Rivalry
Deep Throats
Peterotica
You May Now Kiss the... Uh... Guy Who Receives
Petergeist
The Griffin Family History
Principle Actors
Adam West // Alec Sulkin // Alex Borstein // Alexandra Breckenridge // Chris Cox // Chris Sheridan // Danny Smith // Fred Tatasciore // Gary Cole // Jennifer Tilly // John G. Brennan // John Viener // Kevin Michael Richardson // Lacey Chabert // Lori Alan // Mark Hentemann // Mike Henry // Mila Kunis // Nicole Sullivan // Patrick Warburton // Phil LaMarr // Rachael MacFarlane // Ralph Garman // Seth Green // Seth MacFarlane // Tara Strong // Wally Wingert