filed under Action / Adventure, Crime, Drama, Martial Arts, Thriller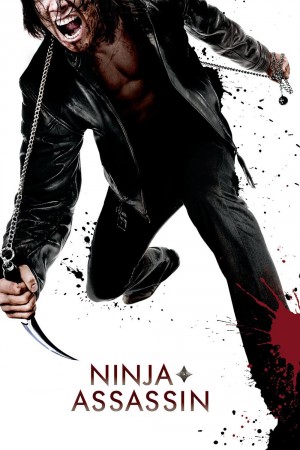 The filmmakers behind The Matrix and V for Vendetta bring new blood (lots of it!) to martial arts movies in Ninja Assassin.
Korean pop star Rain stars as heroic, deadly Raizo. Trained from childhood in the way of the Ozunu Clan ninja, he is stalked by fellow warriors for breaking free of them and their iron-willed dojo patriarch... and is on the run with a Europol agent who has proof the clan sells assassination services to governments.
The action is start-to-finish - fast, fierce, filled with weaponry and awesome athleticism. Fear not the weapon, but the hand that wields it.
Principle Actors
Adriana Altaras // Ben Miles // Fang Yu // Ill-Young Kim // Jonathan Chan-Pensley // Kylie Goldstein // Linh Dan Pham // Naomie Harris // Rain // Randall Duk Kim // Rick Yune // Shô Kosugi // Sung Kang // Yoon Sungwoong // Yuki Iwamoto