filed under Action / Adventure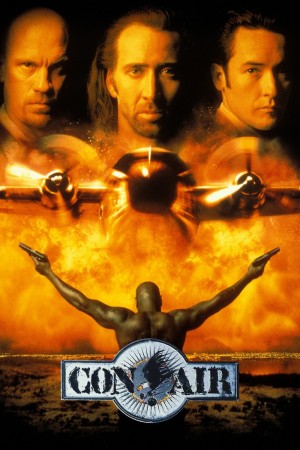 From the hit-making producer of The Rock and Crimson Tide comes the hard-hitting blockbuster Con Air, starring Nicholas Cage, John Cusack and John Malkovich!
A prison parolee on his way to freedom faces impossible odds when the maximum security transport plane he's on is skyjacked by the most vicious criminals in the country... led by the infamous murderer Cyrus "The Virus" Grissom! Buckle up and hang on tight as explosive high-flying action soars to spectacular new heights in this must see Extended Edition!
Principle Actors
Colm Meaney // John Cusack // John Malkovich // Mykelti Williamson // Nicholas Cage // Rachel Ticotin // Steve Buscemi // Ving Rhames