filed under Animation Series, Anime (Japanese Animation), Box Sets, Drama, Manga, Science Fiction, Special Editions, Television Serials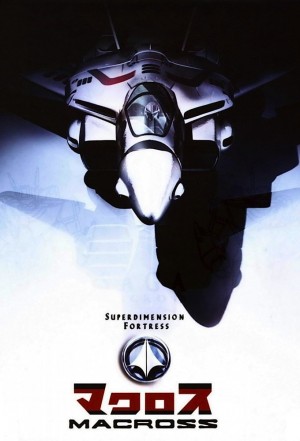 In the year 2009AD Earth is attacked by the Zentraedi, a vast armada of giant alien humanoids intent on recapturing the mysterious alien starship that crash landed on Macross Island ten years previously. The United Earth Defence Force launches the mysterious Super Dimensional Battle Fortress also known as SDF-1 to defend the Earth. And so begins the amazing story of the first Robotech war.
Following several years of intergalactic war, the survivors are left to pick up the pieces amongst a battle-scarred planet. As factions on both sides struggle to find common ground and a peaceful resolution to the conflict, others are hell bent on Earth's complete destruction. Meanwhile, an even more deadly menace looms on the edge of the solar system ready to reclaim the Robotechnology for themselves.
This special collector's edition includes digitally remastered episodes 25-36 fo the series The Macross Saga as well as never before seen footage.
Episodes:
Wedding Bells, The Messenger, Force of Arms, Reconstruction Blues, The Robotech, Viva Miriya, Khyron's Revenge, Broken Heart, A Rainy Night, Private, Seasons Greetings, To The Stars
Principle Actors
Bill Capeze // Cam Clarke // Dan Woren // Frank Catalano // Greg Finley // Iona Morris // Jean-Claude Ballard // Katy Amaizo // Lara Cody // Larry Abraham // Mary Cobb // Michèle Lituac // Rebecca Forstadt // Robert Axelrod // Ted Layman // Tony Oliver // Wendee Lee