filed under Anime (Japanese Animation), Fantasy, Independent, Manga, Science Fiction, Special Editions, Thriller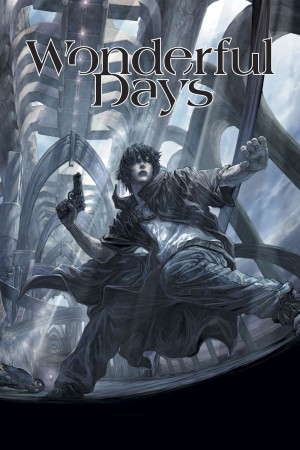 Would you know the colour "Sky Blue" if you'd never seen the sky?
The year is 2140. After a catastrophic environmental disaster a small number of elites have built an organic city called Ecoban. Its very existence depends on the work of the "Diggers"; refugees who live outside of the city and mine the wasteland to feed Ecoban's energy consumption. Exploited and fighting for their lives, their only hope is a rebel fighter, who must infiltrate the city and escape with its secrets, to win the freedom of the slaves and save the planet from total destruction.
Painstakingly shot over a 7 year period and using revolutionary combination of techniques, Sky Blue takes animation to a new level. It is a film that must be seen to be believed.
Principle Actors
Bob Papenbrook // Cathy Cavadini // David Naughton // Hye-jin Yu // Jamie Simone // Ji-tae Yu // Joon-ho Chung // Karl Wiedergott // Kirk Thornton // Marc Worden