filed under Biography, Book-to-Film, Drama, Family / Kids, Musicals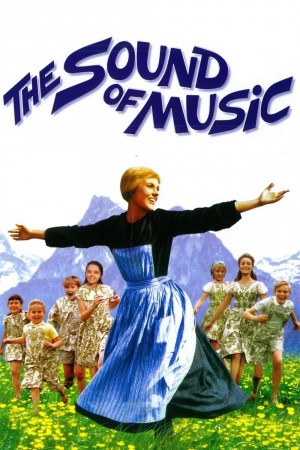 The breathtaking landscapes, the dazzling performances, and the world's best-loved songs all look and sound better than ever in this fully restored and digitally remastered DVD release of the most popular family film of all time!
Celebrate the 40th anniversary of The Sound of Music, winner of five Academy Awards, including Best Picture. In this true-life story, Julie Andrews stars as Maria, a spirited young woman who leaves the content to bring love and music to Austrian widower Captain von Trapp (Christopher Plummer) and his seven children.
This extraordinary 2-disc set is brimming with all-new special features, including audio commentary by Julie Andrews and Christopher Plummer, SINGALONG karaoke subtitles, a retrospective documentary, enchanting featurettes and much more!
Principle Actors
Christopher Plummer // Eleanor Parker // Julie Andrews // Peggy Wood // Richard Haydn