filed under Action / Adventure, Book-to-Film, Fantasy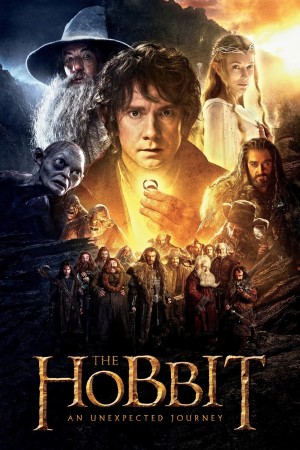 The first in a trilogy of films based on the enduring masterpiece The Hobbit by J.R.R Tolkien, The Hobbit: An Unexpected Journey follows the character Bilbo Baggins, who - along with the Wizard Gandalf and 13 Dwarves, led by Thorin Oakenshield - is swept into an epic quest to reclaim the lost Dwarf Kingdom of Erebor from the fearsome dragon Smaug.
Their journey will take them into the Wild, through treacherous lands inhabited by Goblins, Orcs and deadly Wargs, as well as a mysterious and sinister figure known only as the Necromancer.
Along the path, the unassuming Bilbo Baggins not only discovers depths of ingenuity and courage that surprise even himself, he also gains possession of a "precious" ring tied to the fate of all Middle-earth in ways he cannot begin to imagine.
Principle Actors
Adam Brown // Aidan Turner // Dean O'Gorman // Graham McTavish // Ian McKellen // James Nesbitt // Jed Brophy // John Callen // Ken Stott // Mark Hadlow // Martin Freeman // Peter Hambleton // Richard Armitage // Stephen Hunter // William Kircher