filed under Crime, Drama, Musicals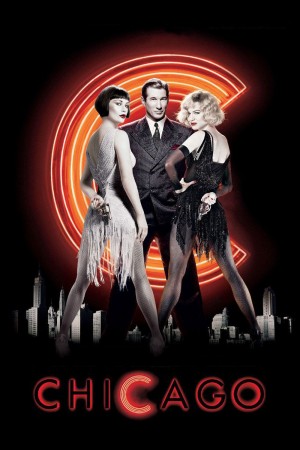 Sexy stars Catherine Zeta-Jones and Renee Zellweger heat up the screen with Hollywood favourite Richard Gere in a dazzling spectacle that glides between the intrigue of rivalry and betrayal to sensational fantasies of music and dance!
At a time when crimes of passion result in celebrity headlines, nightclub sensation Velma Kelley and spotlight-seeking Roxie Hart both find themselves sharing space on Chicago's famed Murderess Row. They also share Billy Flynn, the town's slickest lawyer with a talent for turning notorious defendants into local legends. But in Chicago, there's only room for one legend!
Also featuring John C. Reilly, Queen Latifah, Lucy Liu and Fred Ebb and John Kander's beloved songs from the Broadway show - Velma and Roxie will stop at nothing to outdo each other in the obsessive pursuit of fame and celebrity!
Principle Actors
Catherine Zeta-Jones // Colm Feore // John C. Reilly // Lucy Liu // Queen Latifah // Renee Zellweger // Richard Gere // Taye Diggs