filed under Animation Series, Comedy, Family / Kids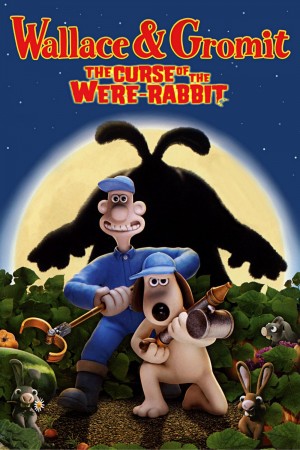 From the Academy Award winning creators of Wallace and Gromit, comes "The most delightful animated feature ever" -- Chris Tookey-Daily Mail.
When their town's prized produce start disappearing, our cheese-loving inventor and his savvy canine companion must use all their wildly imaginative inventions to try to capture a mysterious beast of epic and fluffy proportions!
Wallace and Gromit The Curse of the Were-rabbit is a hare-raising adventure for the whole family!
Principle Actors
Dicken Ashworth // Edward Kelsey // Geraldine McEwan // Helena Bonham Carter // John Thomson // Liz Smith // Mark Gatiss // Nicholas Smith // Noni Lewis // Pete Atkin // Peter Kay // Peter Sallis // Ralph Fiennes // Robert Horvath // Vincent Ebrahim