filed under Drama, Musicals, Romance, Thriller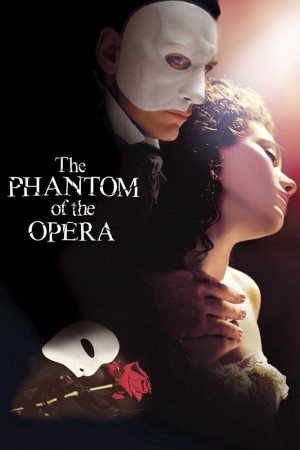 He is a genius whose rapturous music fills the Opera Populaire of 1870 Paris -- and a solitary soul hiding his disfigurement behind a mask and dwelling in the catacombs below. But he can no longer hide his love for young soprano Christine. And the Phantom may emerge from the shadows past the point of no return.
The stage musical sensation magically and hauntingly comes to the screen in director Joel Schumacher's lavish production, sweeping audiences aloft to new cinematic heights of sight-and-sound grandeur. Gerard Butler (The Phantom), Emmy Rossum (the National Board of Review Breakthrough Performance Award winner as Christine) and Patrick Wilson (as Raoul) play the fateful love triangle that unfurls in splendor, suspense -- and in the music of the night.
Principle Actors
Emmy Rossum // Gerard Butler // Minnie Driver // Miranda Richardson // Patrick Wilson