filed under Animation, Drama, Family / Kids, Musicals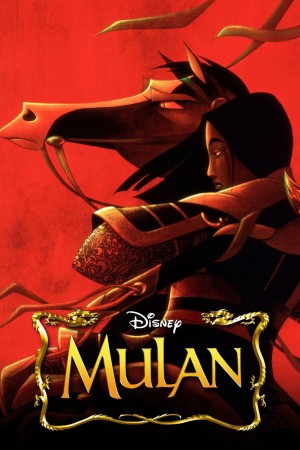 Full of daring action and hilarious characters, the fun-filled Mulan 2-Disc Special Edition celebrates honour, courage and the importance of family. The Washington Post proclaims Disney's Mulan is "gorgeously animated... stirringly told!"
Clever Mulan proves her worth outside of her tradition-bound society when, disguised as a male soldier, "Ping," she bravely takes her father's place in the Imperial Army. Helped by her outrageously funny guardian dragon Mushu and a lucky cricket named Cri-Kee, Mulan strives to earn the respect of her fellow warriors and their courageous Captain Shang. Mulan's adventures lead to a climactic battle atop the Imperial Palace, where her family's honour and the fate of the Emperor and all of China rests in her hands!
And now, this new 2-Disc Special Edition includes spectacular bonus features for families and collectors -- deleted scenes, all-new music videos, games and an exclusive sneak peek at the all-new movie Mulan II! "This warrior is a winner!" raves People magazine.
Principle Actors
Donny Osmond // Eddie Murphy // Freda Foh Shen // George Takei // Harvey Fierstein // James Hong // James Shigeta // Jerry Tondo // June Foray // Lea Salonga // Marni Nixon // Miguel Ferrer // Miriam Margolyes // Pat Morita // Soon-Tek Oh