filed under Action / Adventure, Independent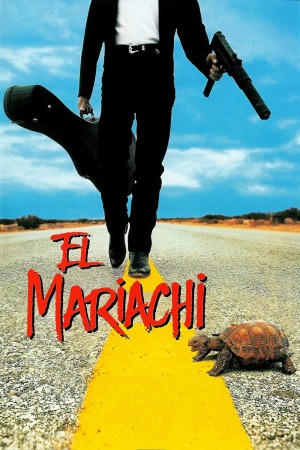 All he wants is to be a Mariachi, like his father, his grandfather and his great grandfather before him. But the town he thinks will bring him luck brings only a curse of deadly mistaken identity. Forced to trade his guitar for a gun, the mariachi is playing for his life in this critically-acclaimed film debut from director Robert Rodriguez.
Financed with earnings from a month-long stay in a research hospital, this astonishing action adventure was shot with no second takes, using borrowed equipment and a talented cast of unknowns. The riveting result is a wild bullet-dodging ride through a world of bandido violence, from the suspense of the opening shoot-out to the tragedy of the unexpected conclusion.
With little more than a great story and a lot of heart, Rodriguez has created pure movie pleasure, setting new standards for independent filmmaking and establishing himself as an unquestionable talent.
Principle Actors