filed under Animation, Martial Arts, Short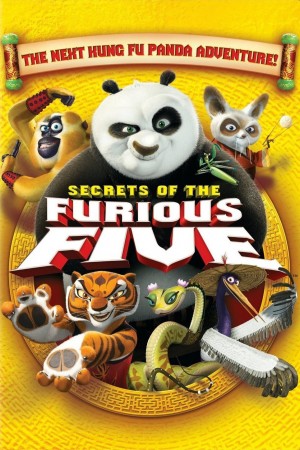 The story continues!
Skadoosh!! It's the world premiere of Po's all-new adventure from the filmmakers that brought you KUNG FU PANDA! He may have defeated the ferocious Tai Lung, but our Dragon Warrior (Jack Black) must now face Shifu's (Dustin Hoffman) biggest challenge with the help of Viper, Tigress, Monkey, Crane and Mantis. The SECRETS OF THE FURIOUS FIVE are finally revealed as we discover it takes a lot more than fast feet and fists to become a kung fu master.
Principle Actors
Carol Kane // David Cross // Dustin Hoffman // Eamon Pirruccello // Elizabeth Ann Bennett // Grace Rolek // Jack Black // James Sie // Jaycee Chan // Jessica Di Cicco // Jim Cummings // John Di Maggio // Max Koch // Meredith Scott Lynn // Randall Duk Kim // Stephanie Lemelin // Stephen Kearin // Tara Strong // Tom Owens // Will Shadley