filed under Action / Adventure, Comic-to-Film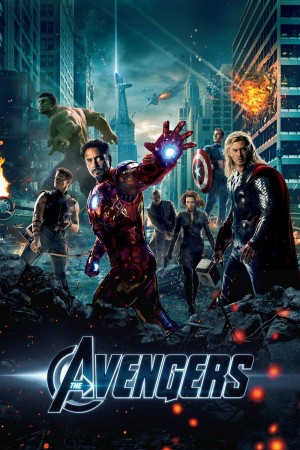 Marvel makes cinematic history as it unites the Super Hero team of a lifetime. Iron Man, Captain America, The Hulk, and Thor assemble together for the first time ever in this epic, action-packed blockbuster - alongside Black Widow, Hawkeye and Nick Fury.
Director Joss Whedon creates an unprecedented masterpiece that has become a global phenomenon. Packed with spectacular special effects, this must-own movie sensation boasts exclusive bonus features that transport you deep into the world of Marvel's The Avengers, including a never-before-seen Marvel short film, an interactive Second Screen Experience and Marvel's highly anticipated, first-ever Gag Reel!
Principle Actors
Alexis Denisof // Chris Evans // Chris Hemsworth // Clark Gregg // Cobie Smulders // Gwyneth Paltrow // Jeremy Renner // Mark Ruffalo // Paul Bettany // Robert Downey Jr. // Samuel L. Jackson // Scarlett Johansson // Stellan Skarsgård // Tina Benko // Tom Hiddleston