filed under Drama, Fantasy, Mystery, Thriller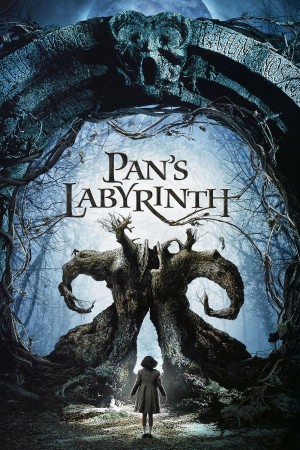 Vissionary director Guillermo del Toro (Hellboy, Blade II, The Devil's Backbone) creates a unique, richly imagined epic with PAN'S LABYRINTH, a gothic fairy tale set against the postwar era of Franco's Spain.
PAN'S LABYRINTH unfolds through the eyes of Ofelia, a young girl uprooted to a remote military outpost commanded by her new stepfather. Powerless and lonely in a place of great danger, Ofelia lives out her own dark fable as she confronts monsters both otherworldly and human after she discovers a neglected labyrinth behind the family home. There she meets Pan, a fantastical creature who challenges her with three tasks which he claims will reveal her true identity.
Principle Actors
Álex Angulo // Ariadna Gil // César Vea // Doug Jones // Eusebio Lázaro // Francisco Vidal // Gonzalo Uriarte // Ivan Massagué // Ivana Baquero // Juanjo Cucalón // Lina Mira // Manolo Solo // Maribel Verdú // Roger Casamajor // Sergi López