filed under Action / Adventure, Comic-to-Film, Fantasy, Science Fiction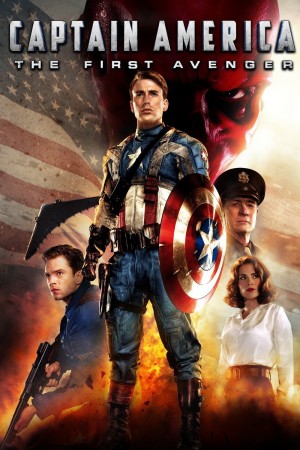 Captain America leads the fight for freedom in the action-packed blockbuster starring Chris Evans as the ultimate weapon against evil!
When a terrifying force threatens everyone across the globe, the world's greatest soldier wages war on the evil Hydra organisation, led by the villainous Red Skull. Critics and audiences salute Captain America: The First Avenger as "pure excitement, pure action and pure fun!" (Bryan Erdy, CBS-TV / Movie Planet).
Principle Actors
Bruno Ricci // Chris Evans // Derek Luke // Dominic Cooper // Hayley Atwell // Hugo Weaving // JJ Feild // Kenneth Choi // Neal McDonough // Richard Armitage // Samuel L. Jackson // Sebastian Stan // Stanley Tucci // Toby Jones // Tommy Lee Jones