filed under Action / Adventure, Animation, Classics, Family / Kids, Fantasy, Romance, Special Editions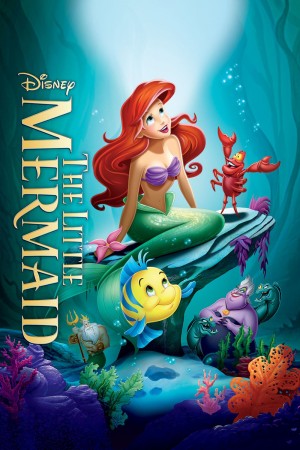 The Little Mermaid, one of the most celebrated animated films of all time - and winner of two Academy Awards - splashes onto an exciting 2-disc DVD with an all-new digital restoration.
Ariel, a fun-loving and mischievous mermaid, is off on the adventure of a lifetime with her best friends, the adorable Flounder, and the reggae-singing Caribbean crab Sebastian at her side. But it will take all of her courage and determination to make her dreams come true - and save her father's beloved kingdom from the sneaky sea witch Ursula!
Dive into a world of music and adventure in this new 2-disc Special Edition your family with enjoy again and again!
Principle Actors
Ben Wright // Buddy Hackett // Christopher Daniel Barnes // Edie McClurg // Jason Marin // Jodi Benson // Kenneth Mars // Paddi Edwards // Pat Carroll // Rene Auberjonois // Samuel E. Wright // Will Ryan