filed under Art House, Drama, Historical, Music DVD, Period Drama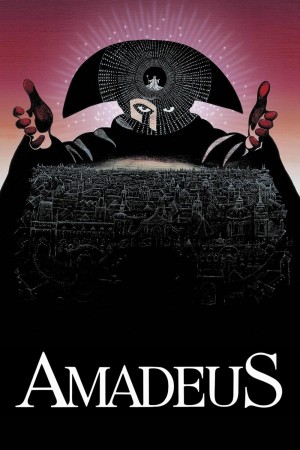 Now seen in a revitalised digital transfer and including more than 20 minutes worth of scenes not seen in its original release, Amadeus remains a screen triumph: as sumptuous period epic, soaring celebration of the music of Wolfgang Amazdeus Mozart, a Top 100 Films selection by the American Film Institute and as the winner of eight 1984 Academy Awards including Best Picture, Actor, Director and Adapted Screenplay.
In 1781 Vienna, court composer Antonio Salieri is maddened with envy after discovering that the divine musical gifts he desires for himself have been bestowed on the bawdy, impish Mozart, whom he plots to destroy by any means necessary. And by means of cinematic craft and sublime music, we watch spellbound.
Principle Actors
Charles Kay // Christine Ebersole // Elizabeth Berridge // F. Murray Abraham // Jeffrey Jones // Kenneth McMillan // Roy Dotrice // Simon Callow // Tom Hulce