filed under Action / Adventure, Fantasy, Horror, Thriller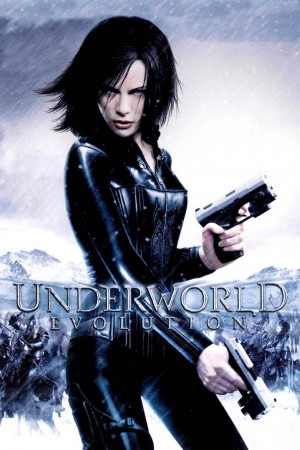 As the feud between vampires and werewolves escalates to new heights, so too does Underworld Evolution, delivering a veritable feast of bloodthirsty power, forbidden love and sweeping vengeance.
The Underworld saga continues as hunted Vampire Selene (Kate Beckinsale) seeks out Marcus (Tony Curran), king of the Vampires, in the hope of bargaining for her life. Hybrid Michael (Scott Speedman) wants to join Selene in her quest but is unable to trust the werewolf raging uncontrolled inside him, and she refuses his companionship. Their love proves more powerful than genetics, however, when Marcus descends upon Selene, intent on annihilating her. In the battle that ensues, Selene discovers that she has been betrayed by her own family and she sets out to seek her revenge.
Principle Actors
Bill Nighy // Derek Jacobi // Kate Beckinsale // Scott Speedman // Shane Brolly // Steven Mackintosh // Tony Curran