filed under Drama, Romantic Comedy, Sports / Fitness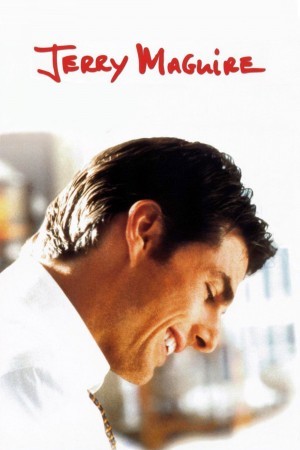 Jerry Maguire (Tom Cruise) is a top sports agent, long on ambition but short on scruples. After he suddenly and ceremoniously loses his job and his fiancée (Kelly Preston), both his personal and professional lives hit an all-time low. The only two people who stand by Jerry are his sole client Rod Tidwell, a second rank football player (Cuba Gooding, Jr. in an Oscar winning role) and Dorothy Boyd (Renée Zellweger), a single mother inspired by his zest for life.
Only through his shared journey to success with Rod and his relationship with Dorothy and her son does he begin to understand the values that really matter.
Nominated for five Academy Awards, including Best Picture and Best Actor -- Tom Cruise.
Principle Actors
Bonnie Hunt // Cuba Gooding // Jay Mohr // Jerry O'Connell // Jr. // Kelly Preston // Renee Zellweger // Tom Cruise