filed under Action / Adventure, Animation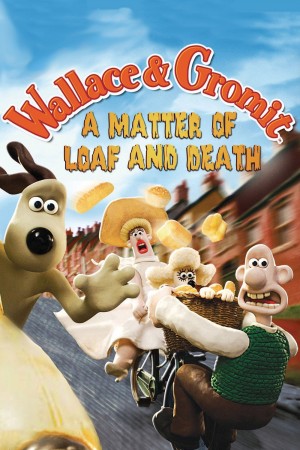 Wallace & Gromit take on their most cracking capers yet!
Looking for a fast way to earn dough, Wallace decides to make it. Armed with a batch of ovens, an army of robotic kneading arms and an old-fashioned windmill, Wallace & Gromit start " Top Bun", their new bread-baking business. Sales rise quickly and Wallace falls head over buns in love with a seductive bread-industry icon, Piella Bakewell. But when bakers suddenly start disappearing, Gromit realises that his master is in danger as he follows a twisting, turning trail of crumbs to solve a murder mystery that becomes... A Matter of Loaf and Death!
Principle Actors
Geraldine McEwan // Melissa Collier // Peter Sallis // Sally Lindsay // Sarah Laborde