filed under Animation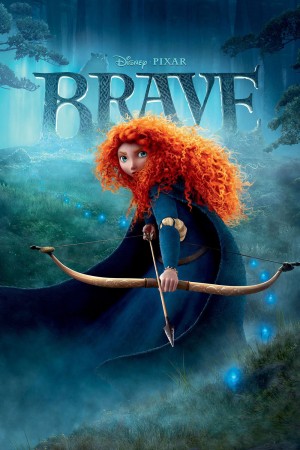 Pixar Animation Studios whisks you away on an astonishing adventure to an ancient land full of mystery and tradition. Burstin with heart, unforgettable characters and Pixar's signature humour, Brave is "a rousing, gorgeously animated good time."
Take a heroic journey with Merida, a skilled archer and headstrong daughter of King Fergus and Queen Elinor. Determined to carve her own path in life, Merida defies an age-old custom sacred to the unruly and uproarious lords of the land. When Merida's actions indavertently unleash chaos in the kingdom, she must harness all of her skills and resources--including her clever and mischievous triplet brothers--to undo a beastly curse before it's too late, and discover the meaning of true bravery. It's legendary on Disney Blu-ray Combo Pack with never-before-seen bonus features!
Principle Actors
Billy Connolly // Emma Thompson // Julie Walters // Kelly Macdonald // Kevin McKidd // Robbie Coltrane