filed under Drama, Romantic Comedy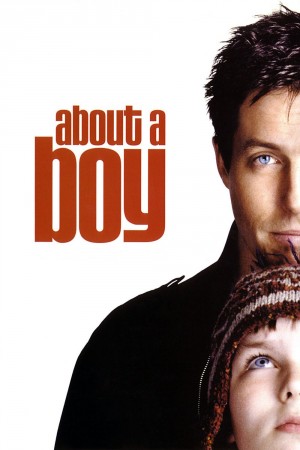 Hugh Grant is simply brilliant in this comedy hit the critics are hailing as "Hilarious!".
Will Lightman is a good-looking, smooth-talking batchelor whose primary goal in life is avoiding any kind of responsibility; but when he invents an imaginary son in order to meet attractive single moms, Will gets a hilarious lesson about life from a bright, but hopelessly geeky 12 year-old named Marcus. Now as Will struggles to teach Marcus the art of being cool, Marcus teaches Will that you're never too old to grow up.
About A Boy is the irresistible comedy smash that Richard Schickel of Time Magazine says is "smarty, funny and winsome".
Principle Actors
Ben Ridgeway // Christopher Webster // Hugh Grant // Jordan Cook // Joseph Speechley // Laura Kennington // Madison Cook // Natalia Tena // Nicholas Hoult // Nicholas Hutchison // Peter McNicholl // Ryan Speechley // Sharon Small // Tanika Swaby // Toni Collette