filed under Action / Adventure, Anime (Japanese Animation), Manga, Science Fiction, Thriller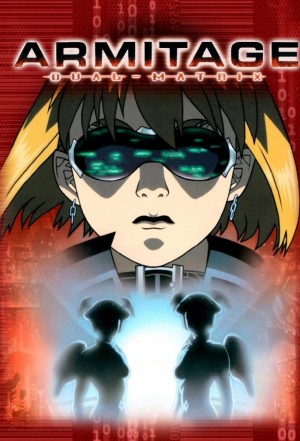 Bad girl returns!
Naomi Armitage and Ross Sylibus have changed their names and live with their daughter Yoko as a normal happy family on Mars - until a robot riot breaks out at an anti-matter plant on Earth. Armitage learns the riot is a plot to suppress evidence of illegal research and development of more "Third" robots and decides to go to Earth to find out who is behind this heinous act.
What Armitage discovers is the most powerful enemy she has ever encountered... replicas of herself!
Principle Actors
Ahmed Best // Barbara Goodson // Catherine Battistone // Don Fischer // Dorothy Elias-Fahn // Hikaru Hanada // Jôji Nakata // Josh Gerhardt // Juliette Lewis // Kazuhiro Yamaji // Kirk Baily // Leslie Hicks // Michael Forest // Michael Gregory // Mitsuki Saiga // Mona Marshall // Peter Doyle // Rachael Harris // Rebecca Forstadt // Richard Barnes // Ryôka Yuzuki // Takumi Yamazaki // Wendee Lee // Yuka Imai