filed under Action / Adventure, Comic-to-Film, Science Fiction, Thriller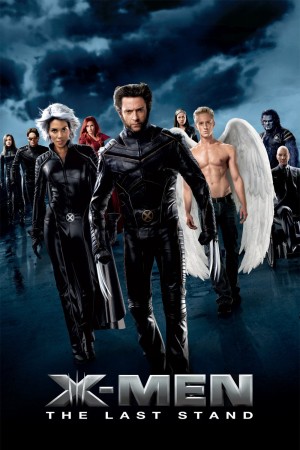 Experience the awesome power of the X-Men's epic, final battle as the mutant revolution is upon them and it is time to take a stand. Join well known mutant heroes and villains and meet a host of all-new warriors -- including Angel, Beast, Juggernaut and Colossus in this explosive adventure!
After a controversial "cure" is discovered, mutants can choose to retain their superhuman abilities or give up their unique gifts and become "normal." When peaceful mutant leader Charles Xavier (Patrick Stewart) clashes with his militant counterpart, Magneto (Ian McKellen), the battle lines are drawn for the war to end all wars. Bursting with non-stop action, spectacular special effects and exclusive special features, X-MEN THE LAST STAND is a force of nature that will blow you away.
Principle Actors
Aaron Stanford // Anna Paquin // Famke Janssen // Halle Berry // Hugh Jackman // Ian McKellen // James Marsden // Kelsey Grammer // Patrick Stewart // Rebecca Romijn // Shawn Ashmore // Vinnie Jones