filed under Action / Adventure, Comic-to-Film, Drama, Science Fiction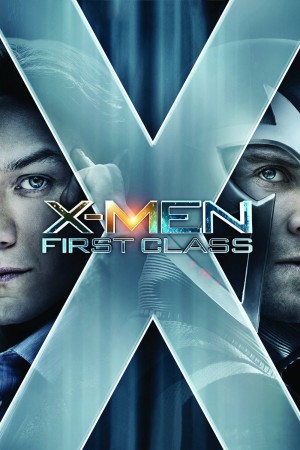 X-Men: First Class is the thrilling, eye-opening chapter you've been waiting for... Witness the beginning of the X-Men Universe.
Before Charles Xavier and Erik Lensherr took the names Professor X and Magneto, they were two young men discovering their superhuman powers for the first time, working together in a desperate attempt to stop the Hellfire Club and a global nuclear war.
Principle Actors
Álex González // Beth Goddard // Bill Milner // James McAvoy // January Jones // Jason Flemyng // Jennifer Lawrence // Kevin Bacon // Laurence Belcher // Michael Fassbender // Morgan Lily // Nicholas Hoult // Oliver Platt // Rose Byrne // Zoë Kravitz