filed under Anime (Japanese Animation), Drama, Manga, Science Fiction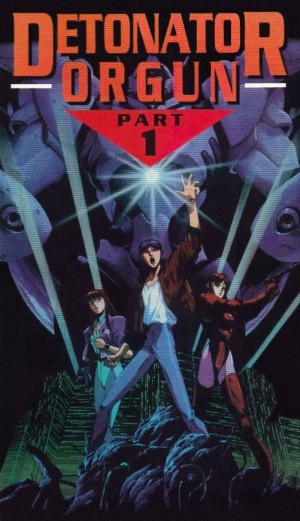 2292 AD. Earth is finally at peace, guarded by the ever-vigilant Earth Defense Force. Bored with a life of automated luxury amid the glittering towers of Artificial City 5, student Tomoru Shinto craves the adventure and excitement of the past. But while he loses himself in virtual dreams, a vast race of lethal machine warriors has chosen Earth as their next target for invasion. Tomoru is about to be given more adventure than he can handle...
Earth's only hope of survival is the Detonator Orgun unit; a renegade cybernetic soldier being rebuilt deep within the EDF headquarters. Constructed from alien data by the beautiful Professor Kanzaki, all Orgun needs to function is a pilot - and the pilot must be Tomoru Shindo! As the first machines descend from orbit to wreck havoc in City 5, Tomoru must discover the true potential of Detonator Orgun before the EDF is overwhelmed and the Earth destroyed. But something lurks deep within Orgun's memory, a terrible secret that holds the key to the enemy's power - and to the future of the human race...
Principle Actors
Angela Parks // Cory Carthew // Emi Shinohara // Hiroko Kasahara // Jeff Gimble // Jessica Calvello // Justin Thompson // Katherine Devaney // Matthew Bray // Ted Lewis // Toshihiko Seki // Yumi Tôma