filed under Biography, Box Sets, Drama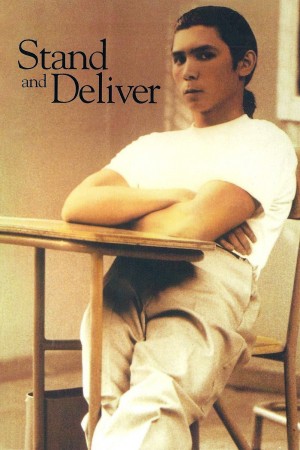 These kids have only one hope of escaping the streets. That hope is called "Teacher."
Look at the too-cool-to-cope kids in Jaime Escalante's class at East L.A.'s tough Garfield High, and many will say they see a bunch of losers. Escalante sees scholars. How he cajoles, instructs, challenges and inspires his no-expectations barrio kids to pass the daunting Calculus Advanced Placement Test forms the amazing heart of Stand and Deliver, starring Edward James Olmos and Lou Diamond Phillips.
Principle Actors
Andy Garcia // Edward James Olmos // Lou Diamond Phillips // Rosana De Soto