filed under Comedy, Documentary, Drama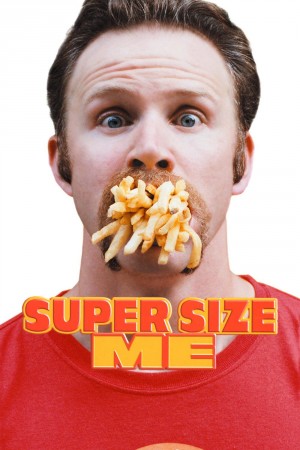 Here's a documentary which needs absolutely no introduction. Why is America so fat? This is the question that Morgan Spurlock wanted to answer. He set out to interview experts in 20 U.S. cities, including Houston -- the "Fattest City" in America -- whilst at the same time conducting his own personal experiment... To eat nothing but McDonalds for 30 days straight.
There were 4 rules:
No options. He could only eat what was available over the counter (water included!)
No 'supersizing', unless offered
No excuses. He had to eat every item on the menu at least once
No giving up. He had to eat three square meals a day -- breakfast, lunch and dinner.
The results shocked even the doctors who were monitoring his experiment.
The winner of a host of international awards, this unmissable documentary has really got the world talking, and the junk food peddlars running scared.
Principle Actors