filed under Comedy, Independent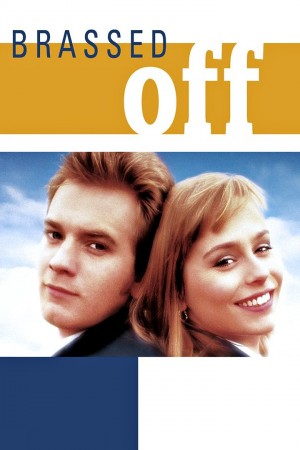 It's 1992 and the miners of Grimley Colliery are facing uncertainty. Not only is their pit under threat, but the Grimley Colliery Band is on the verge of breaking up - that is, until Gloria arrives.
As the only female member of the band, she somehow manages to rekindle their enthusiasm for the forthcoming National Championships, as well as rekindling a childhood romance with Andy.
Led by the passionate Danny the band play on. Danny has his pride and his trombonist son, Phil, has his problems. Problems which even Mr Chuckles, the clown, can't seem to help him solve.
With the National Finals at the Royal Albert Hall looking, can they all hold it together and secure a famous victory for Grimley?
Principle Actors
Ewan McGregor // Jim Carter // Mark Healey // Melanie Hill // Pete Postlethwaite // Peter Martin // Philip Jackson // Stephen Moore // Stephen Tompkinson // Sue Johnston // Tara Fitzgerald