filed under Comedy, Cult Movies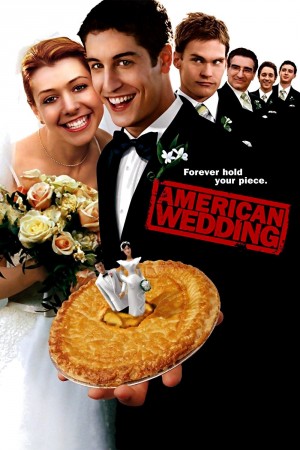 This time they're going all the way...
The outrageous characters loved by audiences the world over reunite one more time for a very special occassion: American Pie - The Wedding. Jim and Michelle are getting married... Stifler is planning a bachelor party and, of course, Jim's Dad is always on hand with his fantastic fatherly advice...
The American Pie posse return with their unmistakable blend of excruciating humour. So if you want to learn what NOT to do on a night out in a gay bar, to hear why sex with granny is NEVER a good thing and why pubic hair and wedding cake is a BAD combination - you're in the right place...
Contains 25 minutes of outrageous new scenes. Not only is the feature 8 minutes longer than in cinemas, it contains 17 minutes of 'spiced-up' footage which replaces that seen in cinemas. MORE strippers, SHOCKING Bachelor Party scenes and RITUAL humiliation - all the more Pie to enjoy!
Principle Actors
Alyson Hannigan // Eddie Kaye Thomas // Eugene Levy // Fred Willard // January Jones // Jason Biggs // Seann William Scott // Thomas Ian Nicholas