filed under Comedy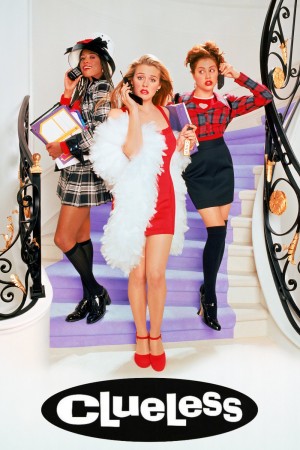 It's not easy being the most popular and glamorous girl at Beverly Hills High. Especially when you're the envy of scheming Betties (females babes), persisten Barneys (unattractive guys) and teachers who go postal (freakout) when you turn your homework in late!
Yet somehow 15-year-old Cher keeps it all together, even finding time for extracurricular projects like finding a love match for her debate class teacher and giving a dowdy friend a fashion makeover.
But Cher's tidy world starts to unravel with the sudden appearance of two total Baldwins (hunks): a sexy and stylish new classmate and Cher's square but cute "ex-stepbrother". Now Cher is about to learn that when it comes to love, she's... well Clueless!
Principle Actors
Alicia Silverstone // Brittany Murphy // Justin Walker // Paul Rudd // Wallace Shawn