filed under Animation Series, Anime (Japanese Animation), Box Sets, Manga, Science Fiction, Special Editions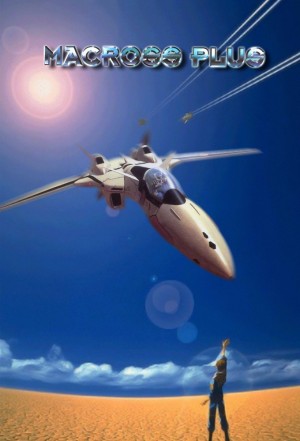 This triple DVD pack contains all four episodes of the Macross Plus series and Macross Plus: The Movie. This is the first time all of Shoji Kawamori's masterpieces have been brought together in this exclusive package.
2040 AD Planet Eden. The Ministry of Defence is testing and developing a transforming super-stealth aircraft: an advanced defence vessel to counter alien attacks. Isamu Dyson, the jet fighter maverick, is assigned as a test pilot competing against his old rival Guld. As a tale of technological espionage, computer generated pop stars and double-crossing unfolds, Isamu must first with the battle of the skies before tackling Guld in the battle for his childhood sweetheart's Myung's affections.
Principle Actors
Anne Sherman // Bambi Darro // Beau Billingslea // Bryan Cranston // Dan Woren // Kenji Utsumi // Mako Hyôdô // Megumi Hayashibara // Melora Harte // Rica Fukami // Richard Epcar // Shô Hayami // Steve Blum // Takumi Yamazaki // Unshô Ishizuka