filed under Action / Adventure, Horror, Science Fiction, Thriller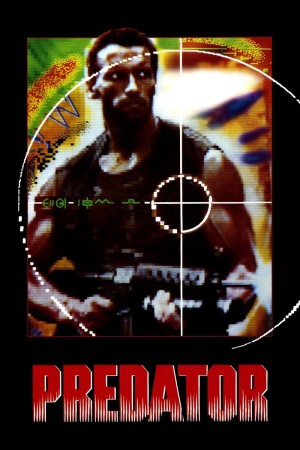 A creature from another world and this time Schwarzenegger is the prey!
Arnold Schwarzenegger stars in this action-packed adventure story of fighting men pitted against an unseen enemy, a force more powerful than their fiercest weapons. Recruited by the CIA to rescue hostages held by guerrilla fighters in a Central American country, Schwarzenegger and his men encounter an enemy unimaginably more deadly than any on Earth -- because the Predator is not of this Earth. Packed with spectacular special effects and combat scenes of gut-wrenching power, PREDATOR is the most terrifying Schwarzenegger movie yet.
Principle Actors
Arnold Schwarzenegger // Bill Duke // Carl Weathers // Jesse Ventura // Kevin Peter Hall // R.G. Armstrong // Richard Chaves // Shane Black // Sonny Landham