filed under Action / Adventure, Comic-to-Film, Crime, Thriller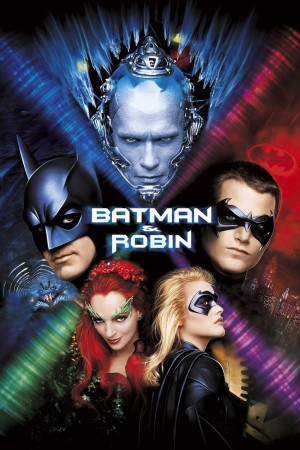 Chills and thrills: will Gotham City be put on ice? George Clooney is Batman as the Dark Knight battles his greatest threat yet: cold-hearted Mr. Freeze and venomous Poison Ivy. Batman has more than Gotham City to protect: the youthful eagerness of crimefighting comrades Robin and Batgirl puts them frequently in harm's way.
New very special effects include a wild sky-surfing sequence and Feeze's outrageous ice-blasting arsenal. It's state-ot-the-art excitement from our Batfamily to yours!
Principle Actors
Alicia Silverstone // Arnold Schwarzenegger // Chris O'Donnell // Elle Macpherson // George Clooney // Michael Gough // Pat Hingle // Uma Thurman