filed under Action / Adventure, Comic-to-Film, Fantasy, Science Fiction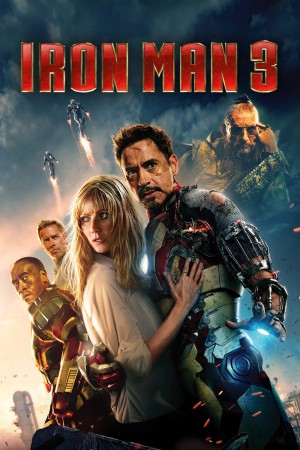 The studio that brought you Marvel's The Avengers unleashes the best Iron Man adventure yet with this must-own, global phenomenon starring Robery Downey Jr.
When Tony Stark/Iron Man finds his entire world reduced to rubble, he must use all his ingenuity to survive, destroy his enemy and somehow protect those he loves. But a soul-searching question haunts him: Does the man make the suit... or does the suit make the man?
Featuring spectacular special effects, Marvel's Iron Man 3 explodes with exclusive Blu-ray content, including a Gag Reel, deleted scenes, a never-before-seen Marvel short film and a first-of-its-kind, interactive Second Screen experience app hosted by JARVIS!
Principle Actors
Ben Kingsley // Dale Dickey // Don Cheadle // Guy Pearce // Gwyneth Paltrow // James Badge Dale // Jon Favreau // Miguel Ferrer // Paul Bettany // Rebecca Hall // Robert Downey Jr. // Stephanie Szostak // Ty Simpkins // William Sadler // Xueqi Wang