filed under Book-to-Film, Comedy, Fantasy, Mystery, Romance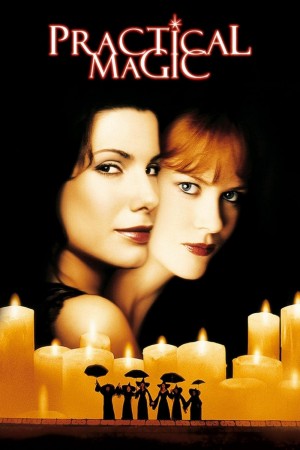 Fun and excitement abound in the Owens family of wily witches. One problem, though: the men the Owens women fall in love with are doomed to an untimely death.
Sandra Bullock and Nicole Kidman sparkle in Practical Magic, adapted from Alice Hoffman's bestseller and directed by Griffin Dunne (Addicted to Love). They play Sally and Gillian Owens, sisters hexed by a centuries-old curse... and coping with a witches brew of events involving a possible love match (Aidan Quinn) for one, a zombie (Goran Visnjic) for the other and a need to resume the age-old witchcraft taught by two doting Owens aunts (Stockard Channing and Dianne Wiest). Sit for a spell and enjoy!
Principle Actors
Aidan Quinn // Dianne Wiest // Goran Visnjic // Nicole Kidman // Sandra Bullock // Stockard Channing