filed under Horror, Science Fiction, Suspense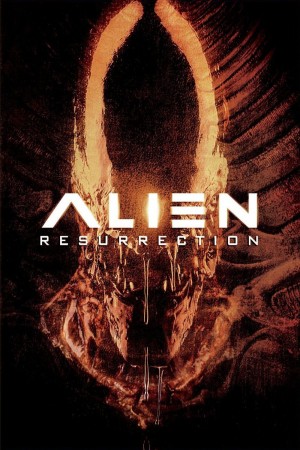 Two hundred years have past since Ripley made the ultimate sacrifice on Fiorina 161.
Over those intervening years and after seven horrific failures, scientists have finally managed to clone a perfect replica of Ripley - a replica which includes the alien Queen growing inside her at the time of her death. And since the Ripley clone is so perfect, the scientists decide to keep her alive for study as well.
But the new breed of alien born of Ripley's Queen is far cleverer than their predecessors - an unfortunate fact the scientists don't realise until after the ragtag crew of The Betty arrives with additional nourishment for the aliens in the form of a high-jacked crew of humans.
Principle Actors
Brad Dourif // Dan Hedaya // J. E. Freeman // Michael Wincott // Ron Perlman // Sigourney Weaver // Winona Ryder