filed under Action / Adventure, Crime, Thriller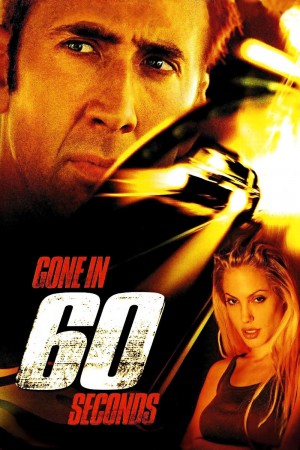 High-octane superstar Nicholas Cage and sexy Angelina Jolie ride an unstoppable wave of speed and adrenaline in this hot, edgy action hit. Legendary car booster Randall "Memphis" Raines thought he'd left the fast lane behind - until he's forced out of retirement in a do-or-die effort to save his kid brother from the wrath of an evil mobster.
But with speed to burn and attitude to spare, Memphis hastily re-assembles his old crew - including Robery Duvall and Vinnie Jones - and floors it in a full-throttle race to pull off the ultimate car heist. This action-packed thrill ride comes out fast and never slows down.
Principle Actors
Angelina Jolie // Chi McBride // Christopher Eccleston // Delroy Lindo // Giovanni Ribisi // Nicholas Cage // Robert Duvall // Vinnie Jones // Will Patton