filed under Action / Adventure, Book-to-Film, Comedy, Romance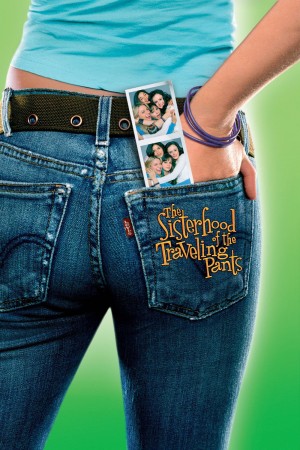 Based on Ann Brashares' best-selling novel, The Sisterhood of the Traveling Pants is about a special summer in the lives of four lifelong friends who are separated for the first time. On a shopping trip, the young women find a pair of thrift-shop jeans that fits each of them perfectly and decide to use these pants as a way of keeping in touch over the months ahead, each one wearing the jeans for a week to see what luck they bring her before sending them on to the next. Though miles apart, the four friends still experience life, love and loss together in a summer they'll never forget.
Remember: pants=love.
Love your pals, Love yourself.
Principle Actors
Alexis Bledel // Amber Tamblyn // America Ferrera // Blake Lively // Bradley Whitford // Jenna Boyd // Nancy Travis // Rachel Ticotin