filed under Action / Adventure, Animation Series, Anime (Japanese Animation), Drama, Mystery, Thriller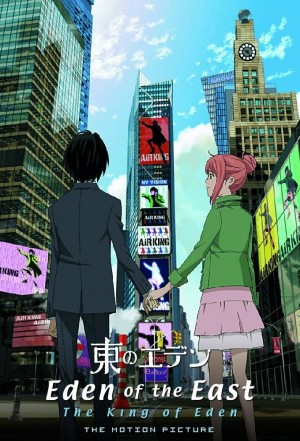 Some conspiracies are more than theories.
Akira Takizawa wakes up naked outside the White House with no memories. He's got a gun in one hand, a cell phone in the other, and doesn't know if he's a good guy or one of the worst. He doesn't remember the phone gives him instant access to ten billion yen and a woman who can make his most outlandish requests a reality. He doesn't recall his connection to the ongoing missile attacks terrorising Japanese people. Or the part he played in the sudden disappearance of 20,000 shut-ins. He doesn't even remember he's supposed to save Japan and will be murdered if he fails.
Whatever it is he's tangled up in, Takizawa's definitely in deep - and that's not even scratching the surface.
Principle Actors
Ayaka Saito // Hayato Taya // J. Michael Tatum // Jason Liebrecht // John Burgmeier // Kimiko Saitô // Leah Clark // Lydia Mackay // Michael Sinterniklaas // Motoyuki Kawahara // Ryohei Kimura // Sakiko Tamagawa // Saori Hayami // Stephanie Sheh // Stephanie Young // Takuya Eguchi