filed under Action / Adventure, Anime (Japanese Animation), Box Sets, Comedy, Fantasy, Manga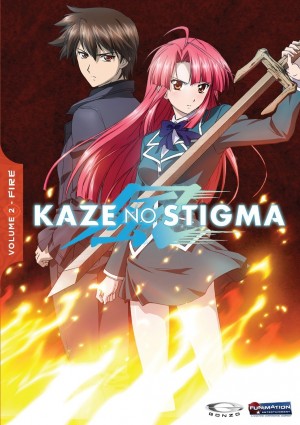 The cooler he gets, the hotter she burns.
Kazuma is a Contractor of the Wind, a cool customer with the power to unleash a whirlwind of terror on his enemies. Ayano is a smoking-hot mistress of the Fire Arts who's got a nasty habit of dialing up the heat in the thick of battle. To say they don't get along would be an understatement, but Fire and Wind are about to get a crash course in teamwork.
A sinister website known as Pandemonium is unleashing powered-up magic junkies and soul-devouring demons on the unsuspecting citizens of Tokyo. To save the world and lock down the realm of magic once and for all, Kazuma and Ayano must join forces in this red-hot anime that "deserves a place in your anime library" (buzzfocus.com).
Principle Actors
Cherami Leigh // Jamie Marchi // Josh Grelle // Mark Stoddard // Robert McCollum