filed under Anime (Japanese Animation), Fantasy, Horror, Manga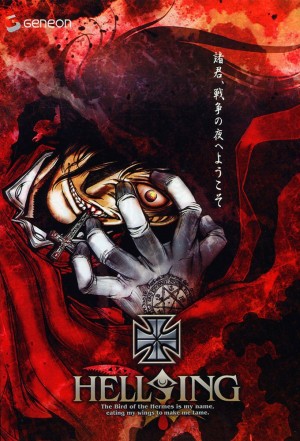 Blessed by the Church, licensed by the State, damned for all eternity... All that stands between England and the undead!
The Hellsing Organisation -- frontline operatives in a shadow war against unspeakable evil! Led by Sir Integra Hellsing, grand-daughter of the notorious vampire hunter, they protect Queen & country with a number of secret weapons, but none more fearsome than the rogue vampire, Alucard! Joined by Seras Victoria, a former policewoman now vampire sired by Alucard, they must defend both themselves and the nation from enemies on all sides -- including the past...
Principle Actors
Crispin Freeman // Isaac C. Singleton Jr. // K.T. Gray // Victoria Harwood