filed under Action / Adventure, Animation, Family / Kids, Fantasy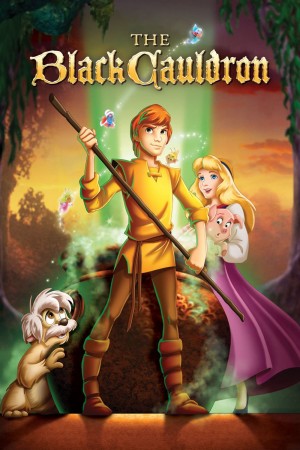 Fantasy, magic and fun are all mixed together in Disney's legendary adventure The Black Cauldron - now in its 25th Anniversary edition with an existing new bonus feature!
Whoever releases the mysterious Black Cauldron's powers will be invincible! The fearsome Horned King will do anything to possess it, but he is challenged by the most unlikely adversary: a young assistant pig keeper named Taran who dreams of doing heroic deeds. With a motley team of the brave Princess Eilowny, a minstrel named Fflewddur Fflam, and Hen-Wen, a remarkable pig who can predict the future, Taran embarks on a quest to stop the Black Cauldron's evil once and for all. Will he have the courage to succeed?
Now in The Black Cauldron - 25th Anniversary on DVD, you can share more magical adventures with your family!
Principle Actors
Adele Malis-Morey // Arthur Malet // Billie Hayes // Brandon Call // Eda Reiss Merin // Freddie Jones // Grant Bardsley // Gregory Levinson // John Byner // Lindsay Rich // Nigel Hawthorne // Phil Fondacaro // Susan Sheridan