filed under Action / Adventure, Animation, Comedy, Family / Kids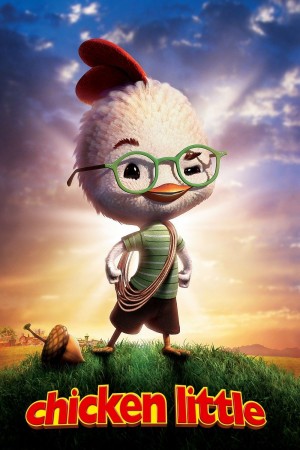 Experience an outrageous world of breathtaking action in Disney's hilarious new movie Chicken Little. The sky's the limit for laughs and adventure!
When the sky really is falling and sanity has flown the coop, who will rise to save the day? Together with his hysterical band of misfit friends, Chicken LIttle must hatch a plan to save the planet from total annihilation and prove that the world's biggest hero is a little chicken.
Overflowing with incredible music and bursting with exciting bonus features, including alternate endings, an exclusive "making of" featurette, games and much more, this sensational DVD is truly something to cluck about.
Principle Actors
Adam West // Amy Sedaris // Catherine O'Hara // Don Knotts // Fred Willard // Garry Marshall // Harry Shearer // Joan Cusack // Mark Dindal // Mark Walton // Patrick Stewart // Patrick Warburton // Steve Zahn // Wallace Shawn // Zach Braff