filed under Animation, Family / Kids, Fantasy, Musicals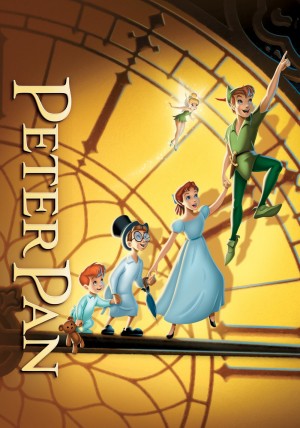 It will live in your heart forever.
Let your dreams take flight with the film that taught us to believe, Walt Disney's Magical Classic, Peter Pan. Bursting with fantasy, adventure, memorable characters, music and pixie dust, Peter Pan soars to new heights in this new 2-disc Platinum Edition DVD.
Fantastic adventures await Wendy and her brothers when Peter Pan, the hero of their stories, whisks them away to the magical world of Never Land. After following Peter and his feisty sidekick, Tinker Bell past the "second star to the right and straight on 'til morning," they explore the island and Peter's secret hideout with the Lost Boys, and leap into high-flying battles with swashbuckling pirates and the infamous Captain Hook!
This 2-disc Platinum Edition includes something for everyone: all-new games in CAmp Never Land, deleted songs, a new discovery -- in which Walt Disney reveals why he made Peter Pan -- and much more.
Principle Actors
Bill Thompson // Bobby Driscoll // Candy Candido // Hans Conried // Heather Angel // Kathryn Beaumont // Paul Collins // Tom Conway // Tommy Luske