filed under Action / Adventure, Anime (Japanese Animation), Horror, Manga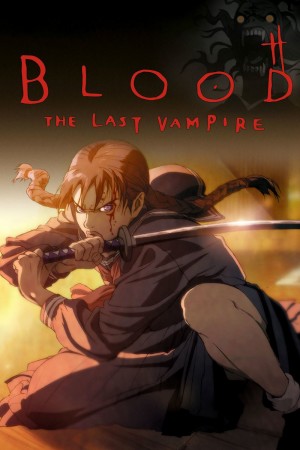 At the Yokota Air Force base in Japan, a nervous American military is on the brink of the Vietnam War. But a greater threat exists within the walls of the heavily guarded compound: Vampires. A team of top-secret undercover agents dispatches a mysterious young woman to destroy them... she is the last remaining original.
Featuring brilliant character designs, top-notch animation and a stunning musical score, "Blood: The Last Vampire" is a breakthrough in digital filmmaking, taking anime to a whole new level.
Includes Bonus Documentary on The Making of "Blood: The Last Vampire"
Principle Actors
Akira Koteyama // Fitz Houston // Joe Romersa // Paul Carr // Rebecca Forstadt // Saemi Nakamura // Steve Blum // Stuart Robinson // Tom Fahn // Youki Kudoh