filed under Action / Adventure, Fantasy, Special Editions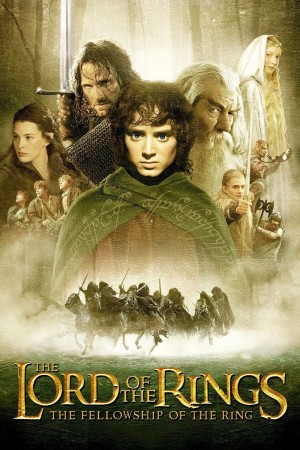 This Special Extended Edition of The Lord of the Rings: The Fellowship of the Ring is a unique version of the film, specially created for this DVD. With no constraints on the film's running time, director Peter Jackson extended the movie by more than 30 minutes -- with more character development, more humour, more story, more of J.R.R. Tolkien's world.
But rather than simply inserting deleted scenes, Jackson approached this Extended Edition as if he were creating a whole new version of the film. He and the editor, John Gilbert, carefully evaluated material to be integrated into the film, and then worked to bring each scene up to the same polish as the rest of the feature -- visual effects were completed, dialogue recorded, and sound effects were created.
To make sure all of the scenes flowed, Howard Shore composed and recorded a new score with the London Philharmonic Orchestra.
The result is an opportunity for fans of the book to see a cherished world brought to life in even greater detail, and for those new to the legend to gain a deeper appreciation of its wonders.
Principle Actors
Andy Serkis // Billy Boyd // Cate Blanchett // Christopher Lee // Dominic Monaghan // Elijah Wood // Hugo Weaving // Ian Holm // Ian McKellen // John Rhys-Davies // Liv Tyler // Orlando Bloom // Sean Astin // Sean Bean // Viggo Mortensen