filed under Comedy, Cult Movies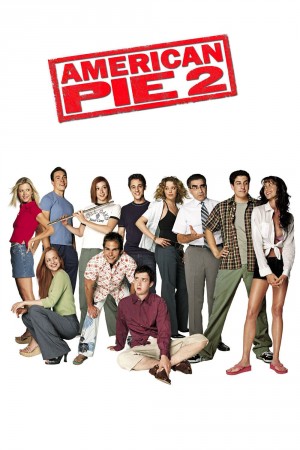 Here's the pie you didn't see at the cinema! This special edition of American Pie 2 features an additional 6 minutes of previously unseen footage and is the comedy hit you'll want to watch again and again!
The characters you love are back! One year after the prom-night misadventures immortalised in American Pie, the entire gang has reunited for the summer.
Now, an innocent-looking beach house will be transformed into the ultimate party central. Five guys will discover the powerful bonds of friendship... and Super Glue. Five girls will explore the mysteries of love... and the Rule of Three. And from late-night band camp encounters to some very accommodating next-door neighbours, this will be one summer vacation none of them will ever forget!
Oh, and there's more from Stiflers mom...
Principle Actors
Alyson Hannigan // Chris Klein // Eddie Kaye Thomas // Eugene Levy // Jason Biggs // Mena Suvari // Natasha Lyonne // Sean William Scott // Shannon Elizabeth // Tara Reid // Thomas Ian Nicholas