filed under Drama, Fantasy, Mystery, Science Fiction, Thriller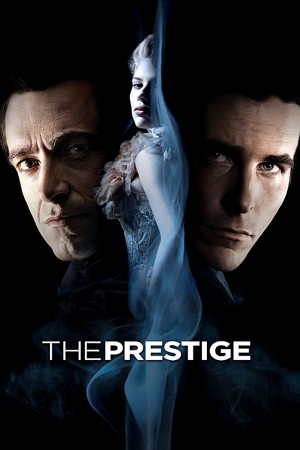 Behind the mystery lie the secrets. Behind the secrets lies an astonishing discovery.
Is there a secret you would kill to know? In this electrifying, suspense-packed thriller from director Christopher Nolan (Batman Begins, Memento), Hugh Jackman and Christian Bale play magicians whose cutthroat attempts to better each other plunge them into deadly deceptions. Scarlett Johansson also stars as the stage assistant who's both a pawn and player in their rivalry. A brilliant supporting cast (including Michael Cane and David Bowie). An ingenious story. An astonishing payoff. Once you see The Prestige, you'll want to see it again. Watch closely.
Principle Actors
Andy Serkis // Christian Bale // David Bowie // Hugh Jackman // Michael Caine // Piper Perabo // Rebecca Hall // Scarlett Johansson